Fun, family-friendly shows for all ages
Back to
Stories
October 29, 2018
Words
Plus free family shows!
Got tiny minds or teenagers to entertain over the school holidays? Happily, we've got a solid selection of family friendly shows on offer, from rave-reviewed theatre to outrageous circus antics, tons of free art and activities, and much more.


HOME
A two-storey house rises on the stage before your very eyes in this magical meditation on the meaning of home by award-winning illusionist Geoff Sobelle. With no dialogue and universal themes of home, security and belonging, it's a spectacular theatre experience recommended for ages 10+.


9–18 January
Roslyn Packer Theatre
A Ghost in My Suitcase

12-year-old Celeste travels to China for the first time to scatter her mother's ashes, where she meets her bad ass ghost hunting grandmother and realises that she too has a gift for wrangling the supernatural. Gabrielle Wang's award-winning children's novel is given a thrilling stage adaptation (for ages 8+) by scriptwriter Vanessa Bates and directors Matt Edgerton and Ching Ching Ho; The Age gave it four and a half stars, calling the production "superb family theatre."


9–19 January
Drama Theatre
Sydney Opera House
The Nutcracker and I

Tchaikovsky's classic gets a 21st century makeover by prodigious Roman pianist Alexandra Dariescu, as ballerina Désirée Ballantyne dances and interacts with animated projections on the stage backdrop. Seen and Heard called it a "transformative experience … perfect for the young at heart," and the work is recommended for ages 4+.


19 January
City Recital Hall
Splash Test Dummies
Outrageous circus comedy fun for the whole family as the Splash Test Dummies bring their latest swimming-pool-inspired exercise in absurdity to Riverside Theatres. Expect 'Muscle Beach' human pyramids, aquatic stunts and water skiing through the theatre.


11–13 January
Lennox Theatre
Riverside Theatres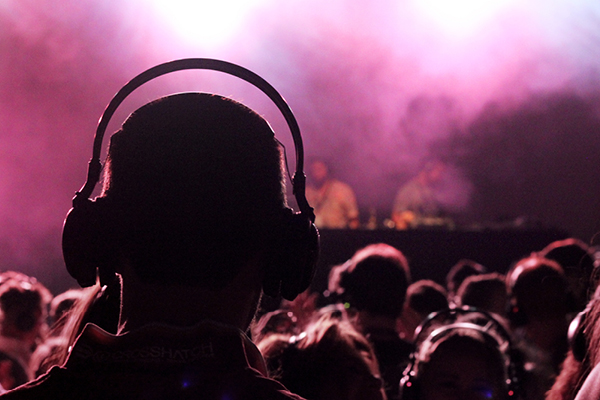 Silent Disco


Get your party on in the State Library of NSW. On 18 January the Library hosts a special family-friendly Silent Disco in its newly refurbished galleries, with guest DJs spinning tunes for all ages as you cut shapes out of sight of the librarians.


18 January
State Library of NSW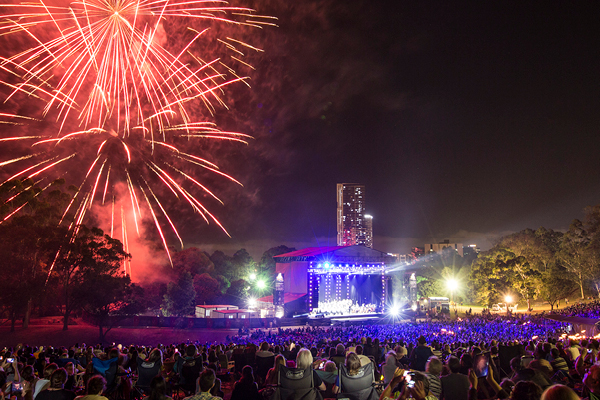 Sydney Symphony Under the Stars
Gather the family together with a picnic blanket and a cooler full of snacks and settle back in the balmy evening at Parramatta Park for a free night of world-class music performed by the Sydney Symphony Orchestra, featuring iconic film scores, classical favourites and a fireworks finale.


19 January
The Crescent
FREE
Circus Comes To Town

Make your way to Parramatta's Prince Alfred Square for a big free weekend of circus fun on 11–13 January. Attend a free workshop during the day on 11 January to turn your bicycle into a flying machine and join the opening parade, then watch incredible free circus performances over the weekend (including Mallakhambindia, featured in the video above), take part in circus skill workshops or try your skills on the Flying Trapeze (ticketed).

11–13 January
Riverside Theatres & Prince Alfred Square
Parramatta
FREE (some ticketed events)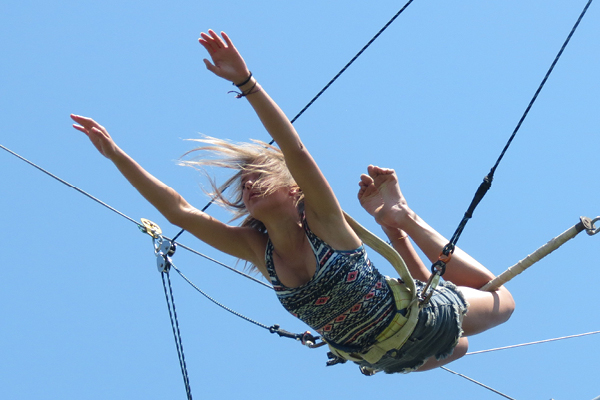 Flying Trapeze Workshops


Learn how to soar through the sky, hang by your knees from a trapeze bar and take the leap of faith into the arms of an instructor at a super-fun ticketed outdoor Flying Trapeze workshop in Prince Alfred Square.


11–13 January
Prince Alfred Square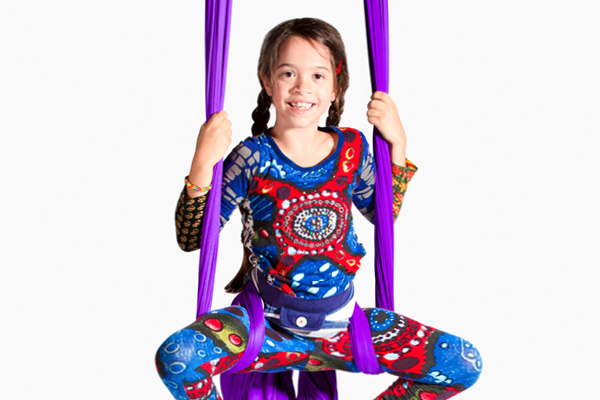 Aerialize Workshops


Bring your tiny (and tall) humans of all abilities along to circus skill workshops where they'll learn how to tumble, flip, perform aerial skills and even soar high on the toddler-sized flying trapeze. Plus there's a new Circus Ninja Warrior Course for children and adults to live your best Jackie Chan life. The Aerialize Workshops include Thisability, a fully accessible workshop for kids aged 4+ with disability, and all workshops are priced at $10 + booking fee.


11–20 January
Riverside Theatres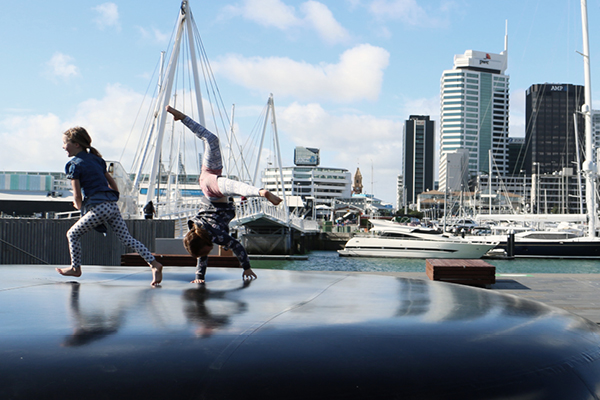 Moon Drops at Darling Harbour
Gravity's a drag – but we have a way you can defy the earth's magnetic pull just by slipping off your shoes and bouncing aboard the huge inflatable Moon Drops at Darling Harbour. It's free space-age fun for everyone.


9–28 January
Darling Harbour
FREE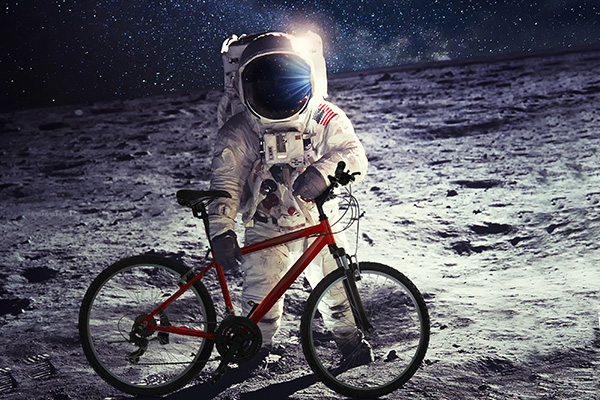 Fly Me To The Moon at World Square
Space travel isn't the most environmentally friendly form of transportation, so we've devised a much greener way to get to the moon. To celebrate the immense collective human achievement that was landing on the moon 50 years ago, we're inviting all Sydneysiders and visitors to come together and help us collectively cycle 384,400 kilometres to the moon. Head to the launch site at World Square to fly on the wild "flying bike" sculpture by Erth Visual & Physical, then hop on your own bikes to visit our other moon art installations at Darling Harbour and Barangaroo South.


9–27 January
World Square
FREE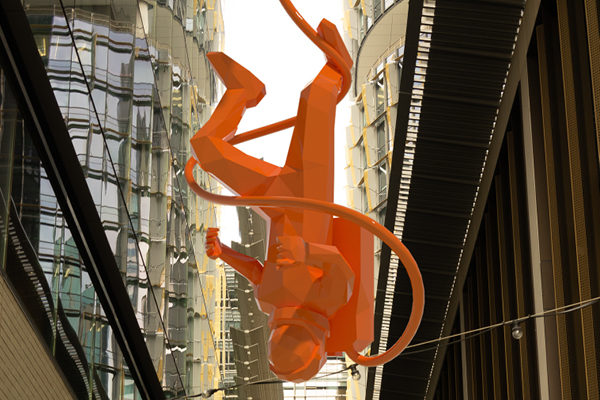 Apollo 11 at Barangaroo South
Go for a wander around Barangaroo South and you'll encounter our three-metre tall orange astronaut sculptures – the Sydmonauts – which celebrate the achievements of the diverse heroes of space exploration beyond the two famous white men who walked on the moon.


9–27 January
Barangaroo South
FREE
Heliosphere
Twenty metres above the crowd, a giant, glowing lunar balloon filled with helium floats and dips, suspending a talented aerialist like a marionette, swooping down to shake hands with the crowd one minute and soaring back into the sky the next. As part of our 2019 celebrations of lunar exploration, see the Heliosphere in Parramatta over the Circus Comes To Town weekend.
11–13 January (Parramatta)
FREE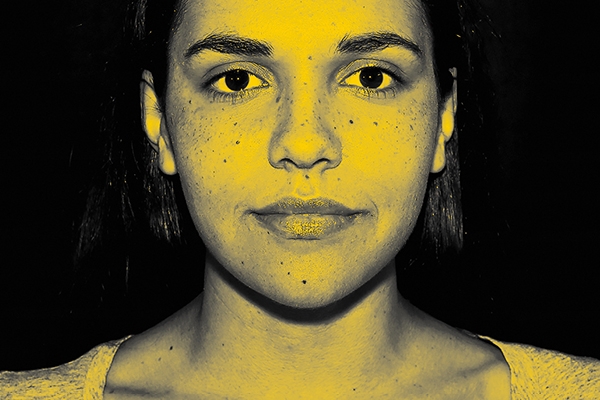 Bayala: Let's Speak Sydney Language

Learn how to speak the first language of your home town! Back by popular demand for the third year, be part of the revival of Aboriginal language of Sydney with an introductory one-hour Aboriginal language class developed by Darug woman Aunty Jacinta Tobin and Gadigal man Joel Davison.

In 2019, the classes have a focus on Indigenous knowledge of the stars, astronomy and navigation by the night sky, to coincide with our three collaborative art installations celebrating space exploration and the 50th anniversary of the moon landing.

Take part in our free one-hour classes, or go deeper with ticketed three-day courses at UTS and Parramatta Library, taking place over three 50 minute sessions across three days.
FREE one day classes
12–20 January
Prince Alfred Square, Parramatta and Sydney Observatory
Registrations open Fri 30 November at 9am
PAID three-day classes
9–24 January
Parramatta Library
PAID three-day classes
9–24 January
University of Technology, Sydney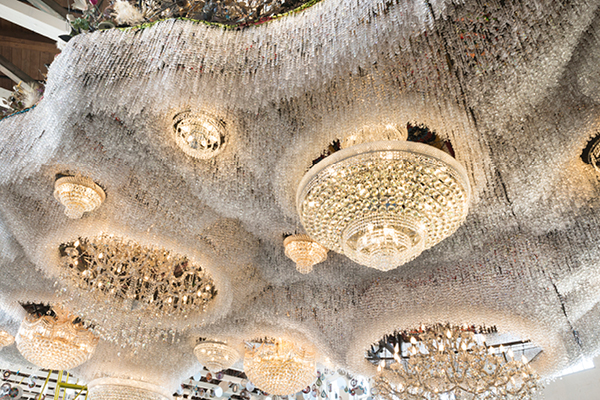 Nick Cave: Until

Visit Carriageworks to experience Sydney Festival's immense (free) installation by American artist Nick Cave, Until: a wonderland of shimmering crystals, thousands of wind spinners and ceramic birds, millions of plastic beads, 13 gilded pigs and a crocodile (plus a deeper political meaning about gun violence and race in America).


23 November–3 March
Carriageworks
FREE
The Vigil
Starting at dusk on 25 January, The Vigil is an opportunity to gather around a campfire, hear from local Elders of the Indigenous community and reflect on the impact of the First Fleet's arrival. Then from the morning of 26 January take part in the WugulOra ceremony at Barangaroo Reserve.
The Vigil

Fri 25 January
Barangaroo Reserve
FREE
Ferrython
Secure a prime picnic spot on the harbour foreshore to watch the much-loved Ferrython (featured in the video above) take over Sydney Harbour on Australia Day.


Ferrython

Sat 26 January
Sydney Harbour
FREE