Faces of Sydney Festival
Back to
Stories
November 12, 2020
Words
Meet the faces of 2021
Since 2017, Sydney Festival's artwork has focused on the faces of the Festival: the artists, the volunteers, the people behind the scenes, and the fans in the seats at the shows.
For 2021, our artwork pays tribute to First Nations people who have been an integral part of the unfolding story of Sydney Festival during Wesley Enoch's tenure as Festival Director.
Four portraits were created by artist Thea Anamara Perkins, an Arrernte and Kalkadoon woman whose work Poppy Chicka was a finalist in this year's Archibald Prize.
---
Uncle Allen Madden

Uncle Allen Madden is a Gadigal Elder, born in 1949 on Gadigal country (Redfern). He has worked for Sydney City Council, Aboriginal Medical Service, Aboriginal Children's Service, Aboriginal Legal Service, NCAP and New Careers for Aboriginal People Employment. Uncle Allen has been on the board of Sydney Foreshore Authority, the Central Coast Aboriginal Heritage, Metropolitan Local Aboriginal Land Council and many others.
Uncle Allen was a speaker in Talking Culture (Sydney Festival 2017) and was part of the Language Project Advisor Group for Bayala - Let's Speak Sydney Language (Sydney Festival 2017-19).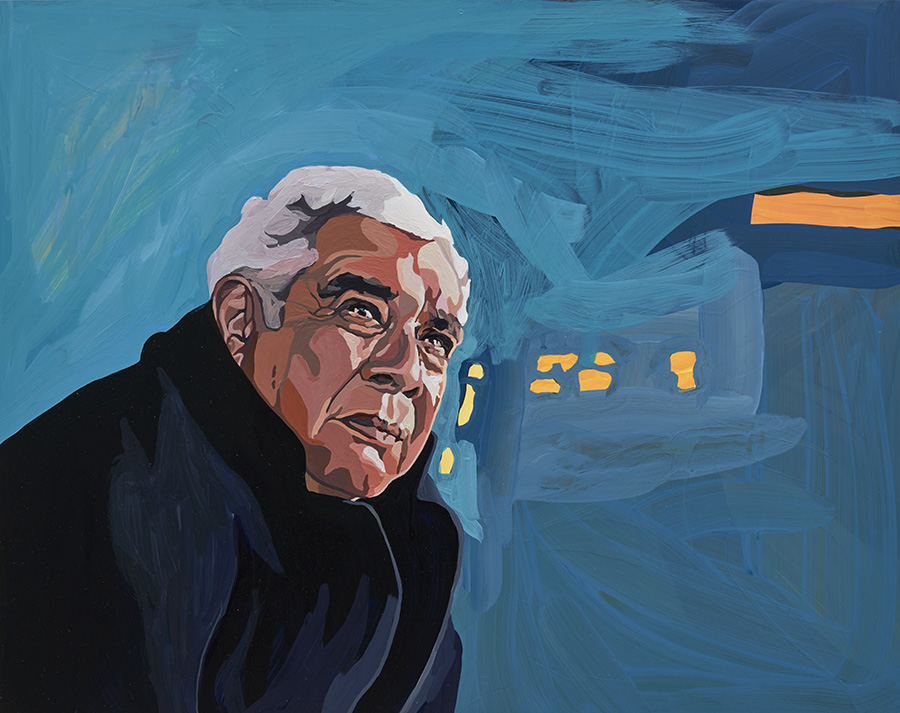 ---
Aunty Millie Ingram

Aunty Millie Ingram is a Wiradjuri Elder, born and raised on an Aboriginal reserve, Erambie, in Wiradjuri country (Cowra) in central NSW. She has worked for many community organizations and government, and for 10 years was CEO of Wyanga Aboriginal Aged Care.
Aunty Millie was part of the panel for the Big Thinking Forum From 1967 to 2067 (Sydney Festival 2017), reflecting on the changes over the last 50 years since the 1967 Referendum and exploring what the next 50 years may hold.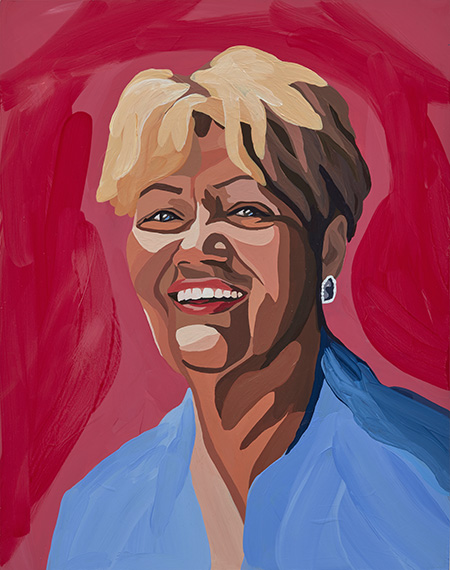 ---
Lille Madden

Lille Madden is an actor and Gadigal traditional owner who was part of Bayala - Let's Speak Sydney Language (Sydney Festival 2017). During this project, Lille lent her voice to a sound work that was installed at Dawes Point on Sydney Harbour.
This portrait is based on a photograph from July 2020 taken of Lille Madden with Shauntai Delaney and Sara Khan in Sydney.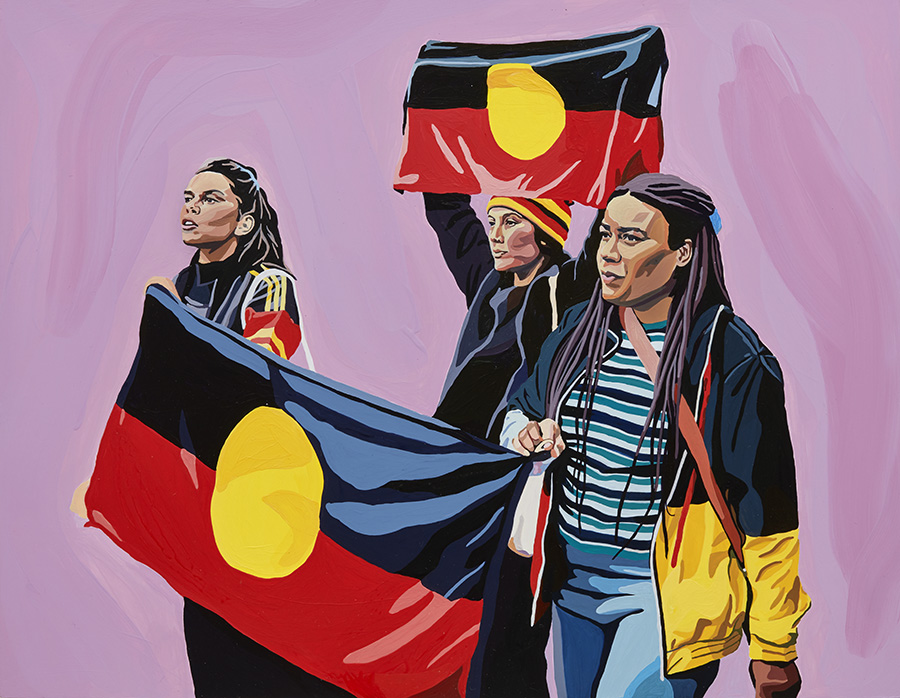 ---
Wesley Enoch AM

Wesley Enoch is Festival Director and commenced his tenure in 2017. A proud Noonuccal Nuugi man, he is a writer and director who has previously been the Artistic Director at Kooemba Jdarra Indigenous Performing Arts; Artistic Director at Ilbijerri Aboriginal Torres Strait Islander Theatre Co-operative; Artistic Director at Queensland Theatre Company; and the Associate Artistic Director at Belvoir Street Theatre.
Wesley has directed a number of renowned Indigenous theatre productions, including Black Diggers (Sydney Festival 2014) and Black Cockatoo (Sydney Festival 2020).
Read more about Wesley on our Festival Director page.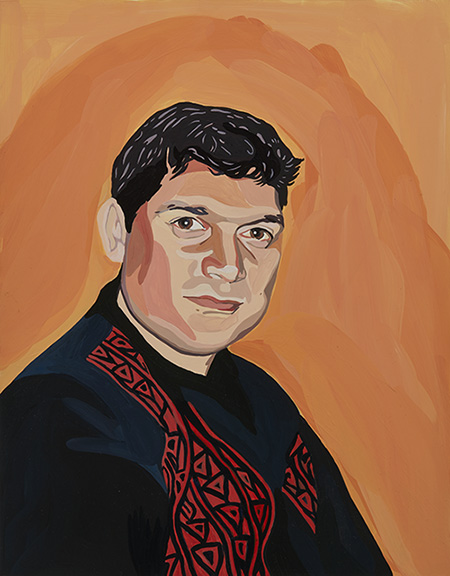 ---
Thea Anamara Perkins

Thea Anamara Perkins is an Arrernte and Kalkadoon woman and emerging artist whose practice incorporates painting and installation.
Raised and based in Sydney, Thea has family ties to the Redfern community. She has worked in a broad range of community projects and is also an active member of Seed, Australia's first Indigenous youth-­led climate network. In 2020, Thea became a Co-Director of Firstdraft.
Thea had her first solo show, History House, at Firstdraft in 2018. Since then, she has exhibited in Tarnanthi 2019 at the Art Gallery of South Australia and at Edwina Corlette Gallery in 2020.
Thea is a 2020 resident artist at The Clothing Store, Carriageworks, and won The 2020 Alice Prize for her work, Tent Embassy, 2019. Most recently, her work Poppy Chicka was a finalist in the Archibald Prize 2020. She was also named winner of the Australia Council's Dreaming Award for emerging artists.