Burrawa takes Sydney Festival to new heights
Back to
Stories
December 24, 2020
Words
See Sydney from a different perspective
"Sometimes it's good to get up high and look around to see the world differently," says Festival Director, Wesley Enoch.

Sydney Festival has partnered with BridgeClimb for Burrawa, a local Aboriginal word meaning "above" or "upwards" and now a unique experience that will take you through history with stories spanning thousands of years.
Aboriginal people have always lived in the place we now call Sydney and share an unbroken connection with the lands and waters. There are 29 clan groups of the Sydney metropolitan area, who are referred to collectively as the Eora Nation. Eora means "here" or "from this place", like the Gadigal, the Cammeraygal and the Bidjigal clans.
From the top of the bridge you'll see Sydney from a different perspective, both physically and spiritually. Look down on the shores and discover where Patyegarang, a young Cammeraygal woman living in the Sydney region at the arrival of the First Fleet in 1788, taught William Dawes the language of Sydney. Patyegarang's words are an insight into the richness and nuance of Aboriginal culture, values and sacred meanings.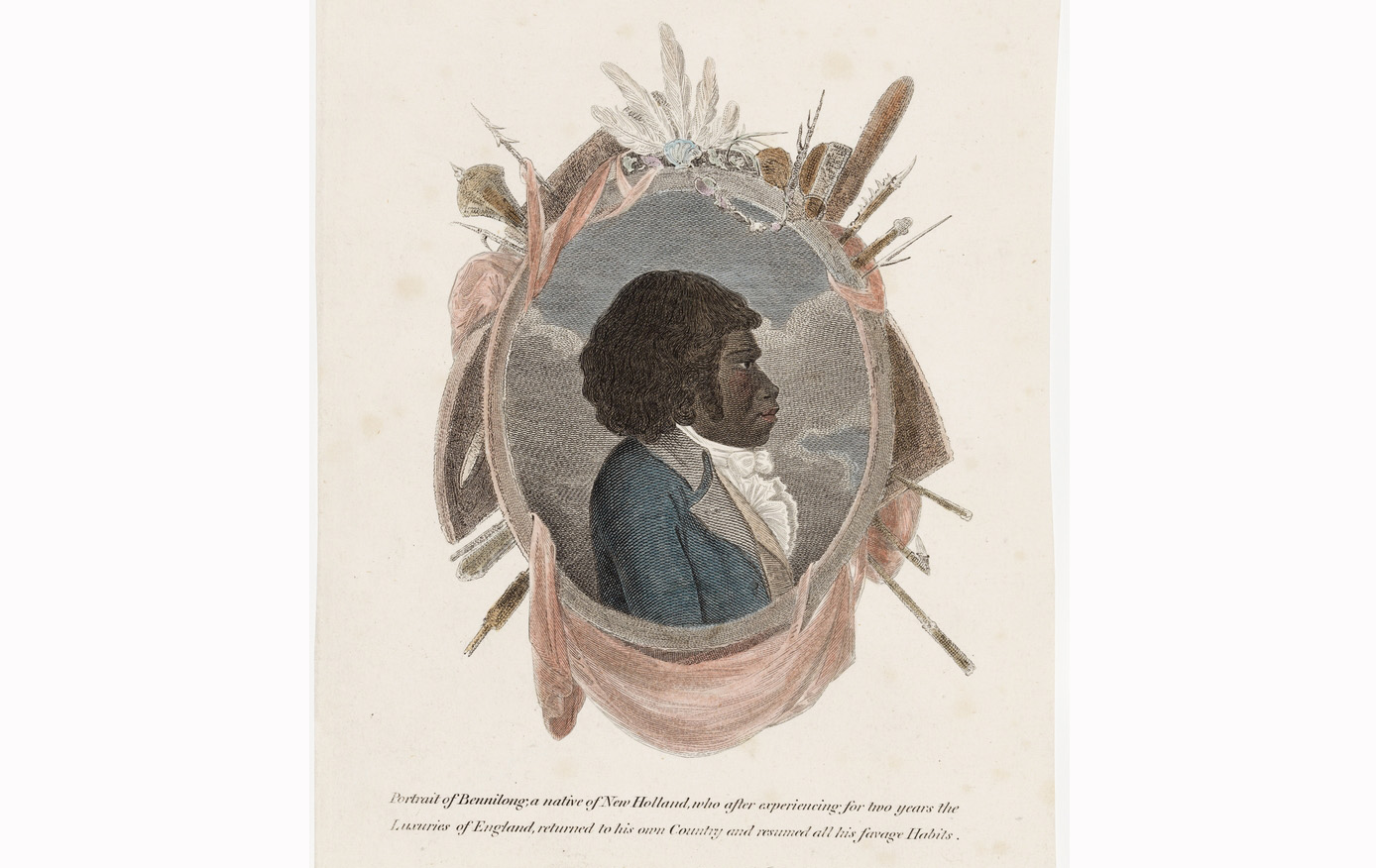 image: Portrait of Bennilong [i.e. Bennelong]..., 180-? / courtesy of Mitchell Library, State Library of New South Wales.

Learn the origins of the familiar place names that circle the water's edge, like Barangaroo. A powerful Cammeraygal woman and leader of the Eora Nation at the time of European colonialization, Barangaroo was a fisherwoman, a hunter and provider for the clan with extraordinary skill. Described as independent and strong, she defied European traditions and when she visited the colony refused to wear European clothes or drink their wine as her husband Bennelong did.
"Every new vantage point helps us see our city through different eyes," says Enoch. "It can be hard for the untrained eye to spot the Aboriginal story of a metropolis like Sydney. Climbing the Sydney Harbour Bridge and hearing stories like Me-Mel and the great Eel story, Patyegarang, Bennelong and Barangaroo, helps make sense of the history of this place and how we got here."
We hope that you enjoy the climb and the opportunity to hear the stories of Aboriginal Sydney.
Burrawa
18–24 January
BridgeClimb Sydney